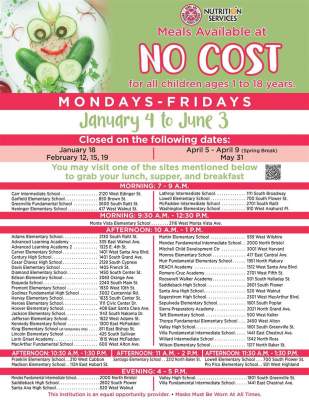 The SAUSD's free meal service is on pause over winter recess, from Dec. 21, 2020 to Jan. 1, 2021.
To assist the community, five days worth of meals were given out during meal service on Dec. 18.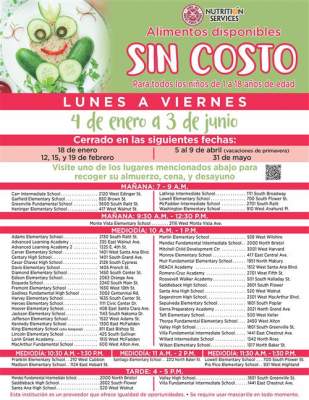 In addition, the Family and Community Engagement (FACE) team has compiled this list of free food resources that may be helpful during this time.
SAUSD's free meal distribution for all children ages 1-18 will resume after the winter recess on Jan. 4, 2021 following the schedule above. Click here fore more info.