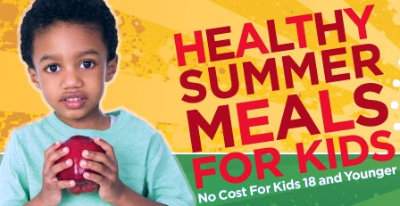 FOR IMMEDIATE RELEASE
Contact: Chief Communications Officer, (714) 558-5555, Deidra.Powell@sausd.us
SANTA ANA UNIFIED SCHOOL DISTRICT PROVIDES FREE LUNCHES THROUGH SUMMER MEAL PROGRAM
SANTA ANA, CA — June 19, 2015 – The Santa Ana Unified School District (SAUSD) will be participating in a free summer lunch program at 51 school sites and 8 Parks and Recreation Centers across the district from June 22 to August 26.
The federally-funded program operates Monday through Friday for breakfast (except Parks and Recreation Centers) and lunch. The program is open to all youths under the age of 18, no income requirement or registration is necessary, and all participants must eat their lunch at the site.
For a list of all participating sites, dates, times and additional rules, please click here or see the attached flyer. For more information, call SAUSD's Food Services Department at 714-431-1900, or visit www.sausd.us.
###