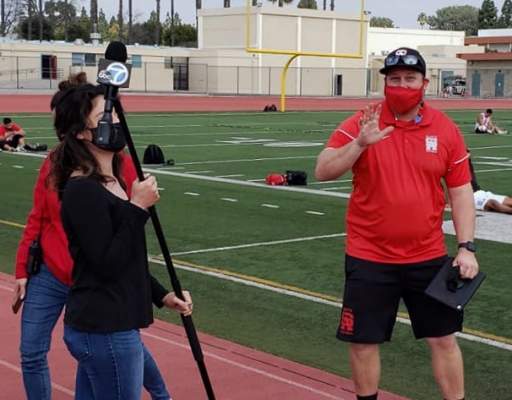 The Santa Ana Unified School District has approved a plan to allow student athletes to return to conditioning programs and even to compete in sports allowed by the most current guidelines from CIF and health care experts.
The SAUSD community remains in the Purple "Widespread" Tier. Under CIF and California Department of Public Health (CDPH), athletes in districts in this tier can participate in outdoor, socially-distant conditioning, practice, and skill building within designated small pods. The District plans to resume this month these activities at high schools following all safety protocols. Individual schools will determine when to safely resume these activities, and will provide more information to student athletes.
Additionally, CIF and CDPH currently allow for competition in cross country under the Purple Tier. Our plan includes reviewing the option to allow competition in cross country at our schools that have the sport. CIF and CDPH allow competition in sports including baseball and softball for districts that are in less restrictive Red "Substantial" Tier. If SAUSD falls to this tier, the District plans to consider competition in these sports.
The decision to allow sports programs to be first to resume in-person extracurricular activities was made in consultation with our principals and other key management teams, including those from our performing arts programs. The next phase is to prepare for the return of performing arts programs including marching band, JROTC, and similar activities.