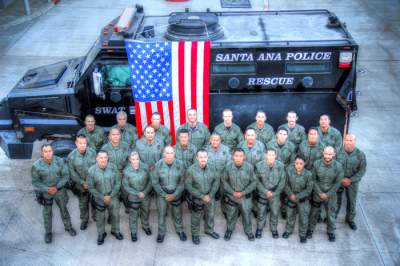 Santa Ana Police Department
Advisory: Community Alert – Santa Ana Police Department SWAT TRAINING March 8, 2018
The Santa Ana Police Department SWAT Team will be conducting scenario based training at 2525 N. Main on Thursday, March 8, 2018.
The training will take place from approximately 9:00 am to 2:30 pm. Residents can expect to see SWAT officers and armored vehicles in the area during the listed times.
Editor's Note – this SAPD SWAT training exercise will be conducted at the empty office building located adjacent to the Park Santiago Neighborhood, across from the Discovery Cube of Orange County.