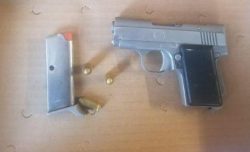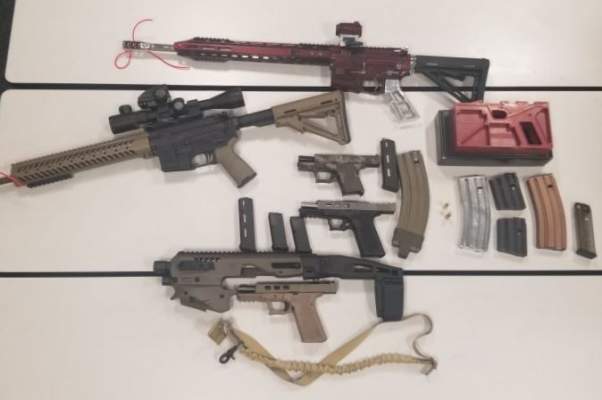 SAPD gang detectives obtained a search warrant for a subject suspected of selling illegal firearms to local gang members. The subject was detained outside his residence without incident. Detectives searched his residence and located a stolen AR 15 rifle, another AR 15 rifle with an extended magazine, (2) Ghost Style 9mm pistols, .40 cal ghost style pistol, weapons manufacturing equipment, and several magazines. The suspect was subsequently arrested and booked for several felony charges.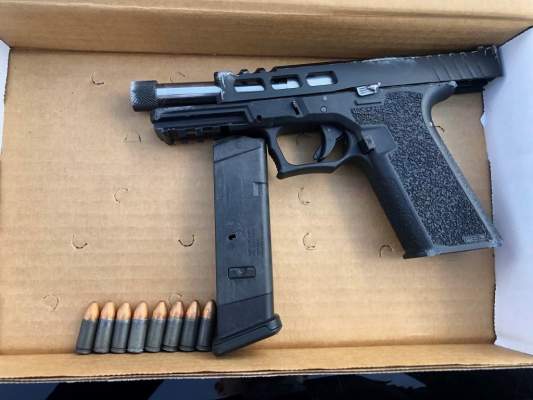 Last week SAPD MET detectives attempted a traffic stop of a vehicle occupied by two subjects. The vehicle failed to yield and a pursuit ensued. During the pursuit, a firearm was thrown out the window. The passenger then exited the vehicle and fled on foot while the driver continued to evade police. A perimeter containment was established in the city of Garden Grove and the passenger was located hiding in the rear yard of a residence. The driver of the vehicle eventually stopped and a felony car stop was conducted. The firearm was located and both subjects were taken into custody without incident.
SAPD gang detectives conducted a probation check last week of the residence of a gang member on probation believed to be in possession of an illegal firearm. During their search of the residence, detectives located a loaded .380 semi-automatic pistol. The serial number to the pistol had been removed.