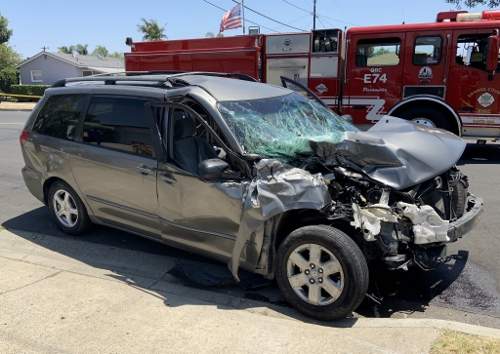 OCFA firefighters and paramedics tended to six patients at a traffic collision involving a Vista Charter school bus and a minivan this afternoon on S. Daisy Ave and WIllits St. in Santa Ana.
The accident occurred northeast of Jerome Park.
The school bus appears to have run up a curb after the accident.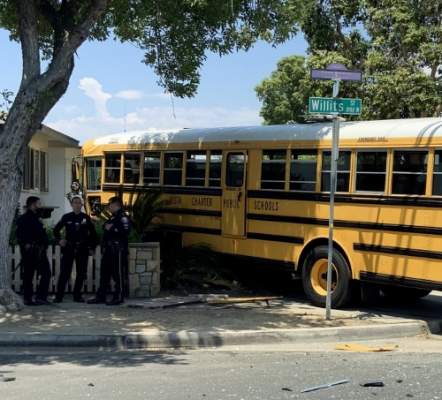 The victims included one adult and one pediatric patient who were transported as trauma patients to a local hospital. One additional pediatric patient was transported by ambulance. Three additional patients declined transport.