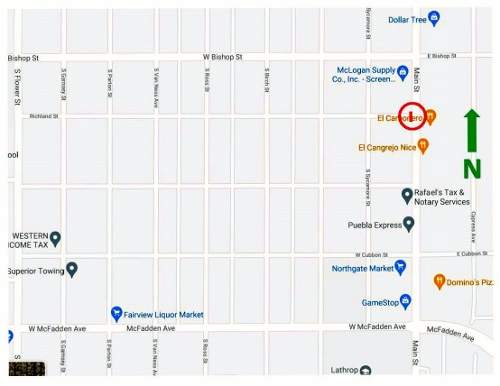 Richland Street at S. Main Street is closed on the west side through Friday, July 16, 2021 for street intersection improvements. Northbound and southbound lanes continue to be open on Main Street and access to Richland Street can be made from Highland Street or Bishop Street. Access for residences and businesses will be maintained at all times.
Please use alternate routes and plan for possible delays. We apologize for any inconvenience and thank you for understanding.
For additional insights on the construction of South Main Street Corridor, visit https://www.santa-ana.org/pw/south-main-construction or call (714) 565-MAIN (6246).
Cierre en Richland Street en S. Main Street
Translations: Español
Đóng cửa trên đường Richland tại S. Main St
Translations: Tiếng Việt