Did you know that there are about 1,200 adults on probation in Santa Ana? They are supervised by only 17 deputy probation officers and two supervising probation officers, according to the Orange County Probation Department.
In an attempt to stem the gang war that has blown up in Santa Ana since New Year's Eve, the SAPD checked 25 probationers on Tuesday, each a registered gang member with a history of firearms, according to the OC Register.
All of that work amounted to four arrests, including the arrest of man on probation for kidnapping and carjacking, as well as a hit-and-run suspect with an outstanding warrant. 
The SAPD has also seized 25 guns in the past month due to the SAPD vehicle and probation checks, and patrol calls.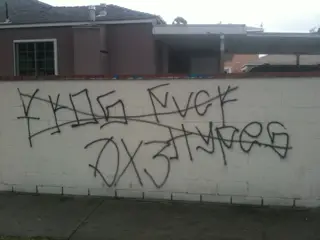 The reasons for the current raging gang war in our city are many but they include:
The arrests in 2011 and 2013 of many of the most hardcore Mexican Mafia members in Santa Ana – leaving a massive void that has been filled by warring young thugs
The meth problem in our city – many gangbangers are tweaking and this has led to more violence
The shut down of the city's medical marijuana clinics – only two legal dispensaries have been allowed to open, which means the drug trade in our city is once again in the hands of the gangs
The continued failure of the SAUSD – we still have way too many dropouts
The lack of jobs in our city. Leaving young people with not many choices – save for the lucrative drug trade
The poverty and single parent homes. Babies born out of wedlock and dads in prison equals wayward youth!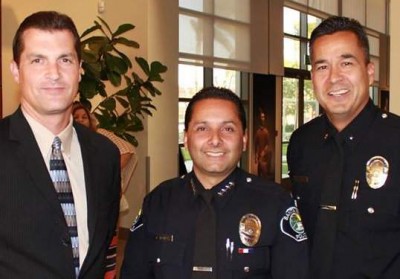 So how do we fix this mess?  Well first we have to acknowledge that our city is in real trouble. We might finally be at that point. Check out what SAPD Police Chief Carlos Rojas told the O.C. Register this week:
"It's been a violent start to the new year. I haven't seen this level of violence in recent times."
So how do we dig out of this mess?
Here are a few suggestions:
The SAPD should get a list of recent school dropouts from the SAUSD and go visit their families. We need to get these kids back in school or at least in continuation school
The SAUSD and Santa Ana College should contact all the students who finished high school over the past few years and did not graduate as they did not pass the high school exit exam and let them know that they can now get their high school diploma. And they can finish their missing high school credits for free at Santa Ana College's extension campus.
We need more jobs! The City Council should get rid of their ban on non-union big box stores and invite Best Buy, Wal Mart and other large retailers to come open more stores in our city.
Don't just hassle those on probation. Ask them if they need work and connect them to the Santa Ana WorkCenter. And refer them to Santa Ana College so they can finish their high school credits and earn their diplomas.
Create a fund to pay to help those who want to leave gangs to get rid of their tattoos.
Do a better job of marketing the city's youth sports leagues so the kids can stay out of trouble and get in shape at the same time.
Perhaps the city and Santa Ana College could host free cooking classes for single moms. I see them buying lots of junk food at the supermarkets and you have to wonder if they know how to cook.  You can feed a family with very little money if you know how to cook good, healthy food from scratch.
How about free Santa Ana Zoo memberships to at-risk youth?
Let's put the Artists Village to work. How about art classes for kids caught tagging?  Teach them about color theory and art history and let's see if some of these kids have hidden talents.
It is past time for our city's leaders to get off their butts, admit we have a gang problem and get to work!