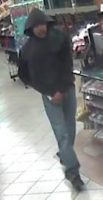 Santa Ana Police Department
Advisory: SAPD Detectives Asking For Media & Public's Assistance Identifying Commercial Robbery Suspect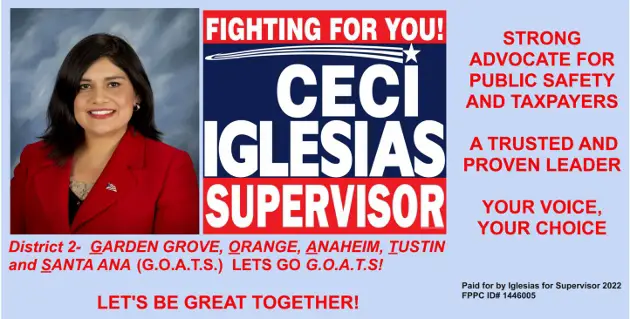 Locations: Shell Gas Station (710 E. Dyer) & Circle K (2413 S. Fairview)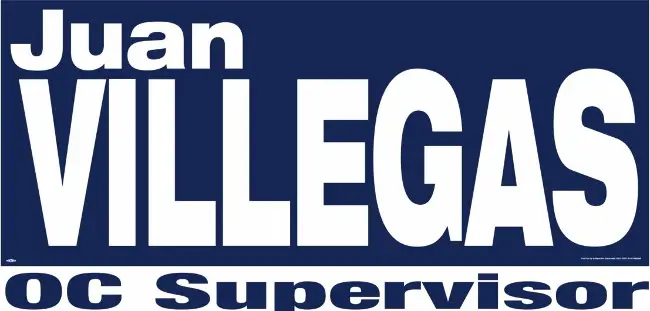 Suspect: M/H, 20's, thin build, black/brown with a dark mustache. He was last seen wearing a gray hooded Sweatshirt (covering his face), denim jeans and black athletic shoes.
Synopsis: On 6/29/2017 at approximately 2:50 a.m., a masked suspect entered the Shell gas station located at 710 East Dyer Road; he approached the front counter of the business while brandishing a handgun located in the front waistband area of his pants. The suspect demanded money from the cash register; the store employee complied and gave him an undisclosed amount of money. In the video and pictures provided you can see the suspects face was momentarily exposed as he is approaching the cash register. Suspect fled the store on foot and there was no vehicle observed.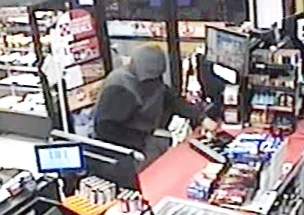 Approximately 30 minutes later, the same suspect is seen entering the Circle K convenience store located at 2413 South Fairview Street, this time with a black handgun in his hand while demanding money from the employee. The Circle K employee complied and gave the suspect an undisclosed amount of money. The suspect took the money and fled on foot eastbound through the parking lot.
Anyone with any with information that may help identify this suspect is asked to contact SAPD Robbery Detective A. Garcia at 714-245-8408 or Orange County Crime Stoppers at 1-855-TIP-OCCS.