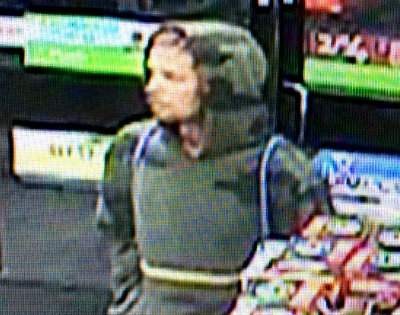 Santa Ana Police Department
Advisory: SAPD Detectives Request Media and Publics Assistance Identifying Suspect Wanted in Two Robberies
Synopsis: On 10/29/15 at approximately 3:48 am the photographed suspect entered the 7-11 store located at 1203 South Standard, (a block from Kennedy Elementary School), simulated a weapon (possible firearm) at the victim and demanded money in English.
At approximately 6:12 am the same suspect entered the AM/PM Mini Mart located at 1222 East First Street, (near Raymond A. Villa Fundamental Intermediate School) again simulated a weapon and demanded money. The suspect fled on foot.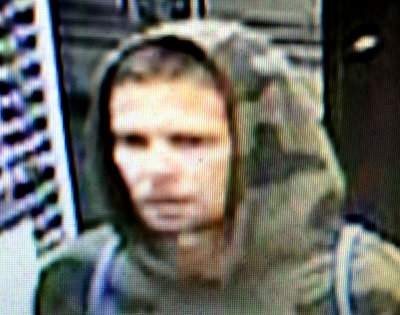 Anyone who can assist in identifying the suspect is asked to call SAPD Robbery Unit/ Detective Cpl. A. Silva at 714-245-8545 or email information to asilva@santa-ana.org or Orange County Crime Stoppers at 1-855-TIPS-OCCS.
Suspect Description: Male, Caucasian, 28-33 years old, 5-5, 150 Lbs, light complexion, wearing a distinctive camouflage jacket, blue Nike backpack, possible transient
Location: 1203 S. Standard 7-11 Store & 1222 E. 1st AM/PM Mini Mart
Crime Type: PC 211 Robbery