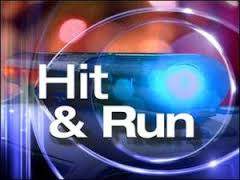 Santa Ana Police Department
Advisory: SAPD Collision Investigation Unit Looking For Possible Witnesses In Fatal Hit & Run Collision

Victim: Male (50's) Pending Family Notification
On Thursday, January 11th at approximately 11:29 p.m., SAPD officers responded to the area of the 1100 block of W 17th Street regarding a hit and run vehicle collision involving a pedestrian, with the pedestrian reported to still be in the roadway. OCFA responded and treated the pedestrian at the scene before pronouncing him deceased.
From physical evidence left at the scene, it appears the pedestrian was standing in the roadway of the eastbound lanes of 17th Street walking in an unknown direction. A vehicle headed eastbound on 17th Street struck the pedestrian, described as a male white in his early 50's. The vehicle did not stop and continued driving eastbound on 17th Street. The Orange County Coroner's Office responded to the scene and took custody of the victim's body. The vehicle involved in this investigation is possibly a white vehicle with front end damage.
The Santa Ana Police Collision Investigation Unit responded to the scene and is investigating the collision. Any witnesses or persons with information about this collision are asked to contact Corporal Nelson from the Santa Ana Police Department, Collision Investigation Unit at (714) 245-8208. The investigation is on-going.