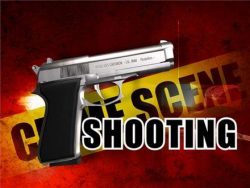 An unknown male on a bicycle was shot and badly wounded last night, Jan. 11, at the 2000 block of South Towner St., in Santa Ana, according to the O.C. Register.
An occupant of a vehicle shot at the victim, striking him in his lower torso, at around 10:55 p.m., according to the SAPD. 
The victim ended up at a local hospital. The police did not release his name. Nor did they make available his medical condition.
The SAPD has not identified a suspect or a description of the vehicle involved in the shooting. They think the shooting may have been gang-related.
Anyone with information is asked to contact the SAPD at 714-834-4211.