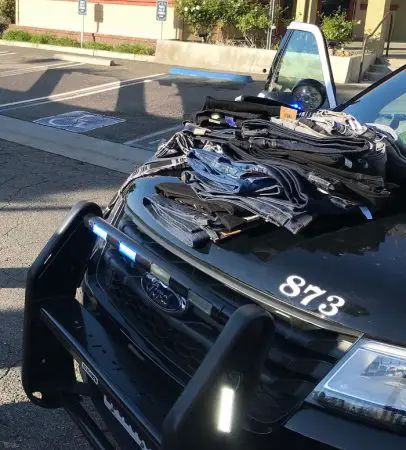 On Tuesday, December 13, 2022, Santa Ana Police Burglary Detectives and officers from the Special Enforcement Team collaborated with Organized Retail Crime Investigators from multiple stores at Main Place Mall. Together, they conducted an operation to apprehend burglars, thieves, and shoplifters committing crimes in progress.
During the operation, Organized Retail Crime Investigators observed suspect, Emmanuel Rodriguez, steal a stack of jeans from Macy's and JC Penny. Rodriguez exited the mall, where a suspect vehicle awaited him.
Driving the car was suspect, Guillermo Orozco, who was currently on probation. After entering the vehicle, Officers conducted a traffic stop and took the suspect and driver into custody. The stolen merchandise was recovered and returned to the affected stores.
Rodriguez was arrested for Grand Theft and an outstanding Bench Warrant.
Orozco was arrested for Grand Theft and Probation Violation.