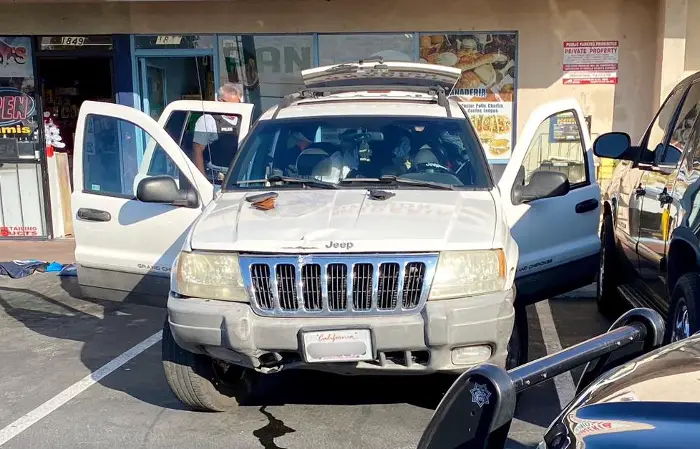 Garden Grove police detectives were investigating a series of package thefts and recently identified a suspect, Michael Biel, a 23-years old transient.
The porch pirate was following delivery drivers, while wearing an Amazon vest he stole from an actual Amazon driver.
Earlier today, Garden Grove Property Crimes Detectives were able to locate Biel, who was living in his car. During the search of his vehicle, stolen property from the thefts, as well as the Amazon vest were recovered.
Biel, who is a felon on probation, was also found in possession of a stun gun.
He was arrested and later booked into the Orange County Jail for felon in possession of a stun gun, possession of stolen property, multiple theft charges, and a probation violation.