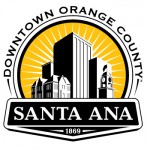 The Santa Ana City Council unanimously approved their new Civic Center Safety and Security Program at their meeting last night, according to the O.C. Register.
Two weeks after City Council members declared a "public health and safety homeless crisis" at the Civic Center, they've approved a program with the county to enhance safety and security in the area.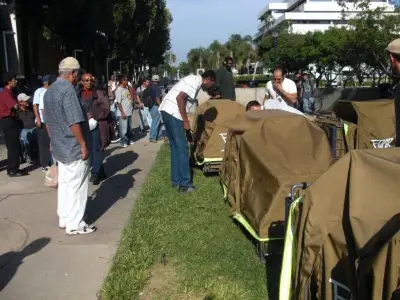 The new program includes nine initiatives that the city and county will work together to implement, at a joint cost of $1.3M, including:
regular power washing and cleaning that would cost the city and county $176,500 each, plus a safety assessment that would cost each entity $12,500.
installing LED bulbs in the Civic Center that would cost the city and county $38,000 each.
doubling police officers from seven to 14 for 24/7 coverage to cost $178,500 to each entity, and adding five security guards, which would cost $107,336 to each entity.
constructing a kiosk or building for police officers and security guards that would cost the city and county $75,000 each.
relocating a needle exchange program and homeless feeding efforts away from the Civic Center.
The city alone would pay $144,000 to rent 150 parking spaces so employees required to park away from the Civic Center instead can use a structure adjacent to Santa Ana Public Library.
Both the City and the County share expenses to maintain and operate the Civic Center, under the Civic Center Joint Powers Authority, which was formed in 1966 between the City and County. Santa Ana's contribution from its fiscal 2016 general fund balance is $731,836, and the county's expected contribution is $587,836.
The County recently approved turning a former Santa Ana bus terminal into a temporary homeless shelter. And more portable restrooms have also been installed at the Civic Center.