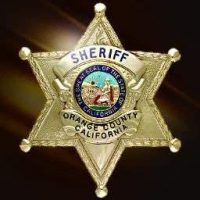 Contact: Lt. Lane Lagaret, 714.904.7042, LLagaret@ocsd.org
FOR IMMEDIATE RELEASE
UPDATE: OCSD Investigating Misidentification by OC Coroner Office
SANTA ANA, Calif. (June 26, 2017) – The decedent who was previously misidentified as Frank M. Kerrigan, 57, has been positively identified by fingerprints. The Coroner Division is attempting to locate and notify family therefore we will not be releasing the name of the decedent at this time. Until his family can be found or all efforts are exhausted, his body will remain interred at Holy Sepulcher Cemetery. 
Upon being made aware that an error was made, the staff at the Coroner Division have worked diligently to rectify the situation. The department has opened an internal investigation into the misidentification of the decedent to determine the cause of the error and will look at the policy to determine if changes need to be made. Due to the investigation and pending litigation, details of the incident cannot be discussed.
The Orange County Sheriff's Department again extends its sincere apologies for any grief incurred by the
Kerrigan family during this unfortunate incident.
# # #