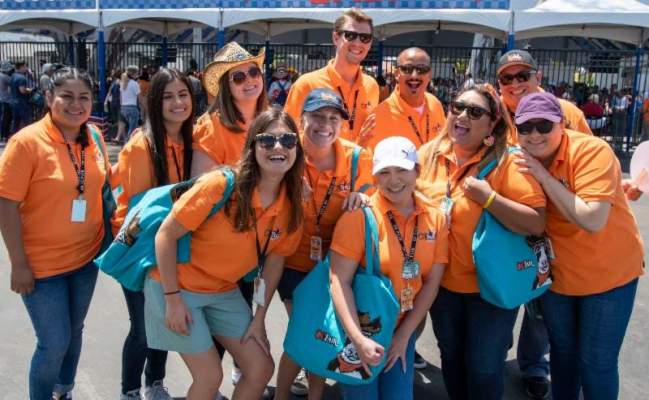 The OC Fair & Event Center needs 1,300 seasonal workers to help people make memories at the 2019 OC Fair.
Jobs include everything from building exhibits to working as a costumed character, farm attendant or food safety inspector.
There are also a handful of year-round civil service jobs available, including an accounting officer and traffic and safety manager. Most positions that are currently open fall into the seasonal part-time category with numerous opportunities available in departments such as parking, security and admissions. There are jobs available for those who are interested in being a video editor, marketing coordinator, sign language interpreter or customer service representative.
With only about 150 year-round employees, the OC Fair & Event Center staff works hard to gear up for the busy summer season. Most seasonal jobs have been posted at ocfair.com/jobs and positions are available for people 16 and older. Hiring has begun for key jobs, with other start dates staggered toward the OC Fair, July 12-Aug. 11.
Perks include free admission to the OC Fair, the option to purchase up to 20 Fair tickets for $1 each for friends and family and the opportunity to win a Fair employee scholarship.
For more information, visit ocfair.com/jobs or contact the human resources department at 714-708-1563, Monday-Friday, 9 a.m.-5 p.m.
About the OC Fair & Event Center
OC Fair & Event Center in Costa Mesa is home to the annual OC Fair. Year-round attractions include Centennial Farm, Table of Dignity, Heroes Hall and Pacific Amphitheatre. Throughout the year events ranging from recreation shows to cultural festivals are held at the fairgrounds. More at ocfair.com.