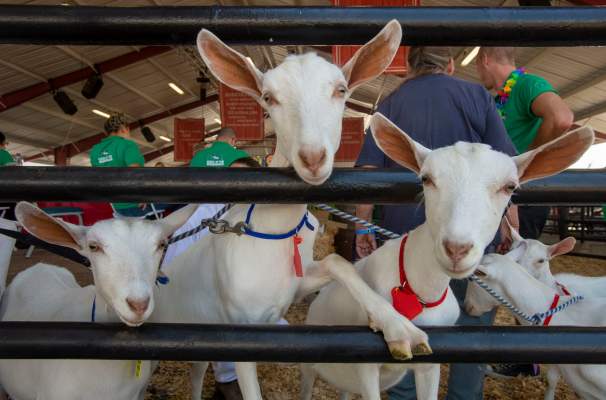 COSTA MESA (Dec. 16, 2021) – Today the OC Fair announced that "Feel the Sunshine" will be the theme of the 2022 annual event which will be back July 15-Aug. 14 and tickets are on sale now.
Advance ticket purchase will again be required with limited capacity for summer's best party, which will be open Wednesday through Sunday. Hours are 11 a.m. to 11 p.m. Wednesdays and Thursdays; 11 a.m. to midnight Friday, Saturday and Sunday.
"We are excited to invite everyone to come out to the 2022 OC Fair and 'Feel the Sunshine,'" said OC Fair & Event Center CEO Michele Richards. "Our limited capacity, advance ticket sale model worked out so well last year that we are bringing it back so fairgoers can have more great experiences."
Fair officials kept the ticket prices at the same as the past several years, $12 general admission on weekdays (Wednesday, Thursday) and $14 general admission on weekends (Friday, Saturday and Sunday). Tickets for seniors 60+ and kids 6-13 are $7 all days. OC Fair will absorb the online admission ticket transaction fees. Parking is $10 for cars and motorcycles and $20 for buses and limos.
Tickets are also on sale for the first OC Fair concerts announced for Pacific Amphitheatre and The Hangar. Live music performances include Steve Miller Band, ABBA LA and Bee Gees Gold, Which One's Pink?, 24K Magic and the brand new show, LA Sound Machine.
"The annual OC Fair is a wonderful opportunity to provide fun and education to the community," said OC Fair Board Chair Doug La Belle. "Our guests get to experience agriculture, our competitions, Centennial Farm and Heroes Hall along with all the excitement of the carnival, food and entertainment."
Returning OC Fair favorites include magician Frank Thurston, Brew Hee Haw craft beer fest, monster truck races, Dragon Knights stilt walkers, Russell Brothers Circus, hypnotist Mark Yuzuik, demolition derbies, All-Alaskan pig races and, of course, crazy fair food.
The OC Fair returned to an in-person event during the summer of 2021 with attendance at 1,055,770 after a virtual Fair was held online in 2020 due to the pandemic.
For more information, visit ocfair.com.