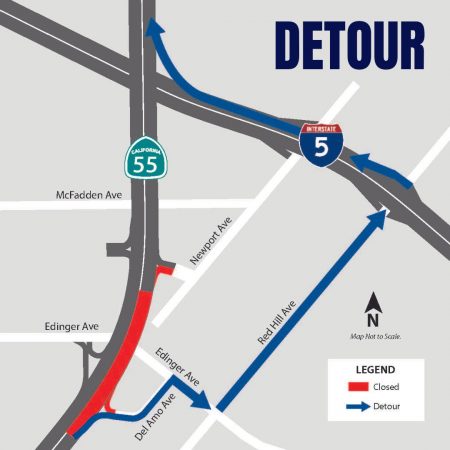 Construction crews will be removing an overhead sign structure that spans across northbound lanes of the 55 Freeway.
This activity will require closure of all northbound SR-55 lanes between Edinger Avenue and McFadden Avenue nightly from 10 p.m. to 5 a.m. starting on Friday, March 10 and continuing until Saturday, March 11, 2023.
Motorists will be detoured to Edinger Avenue, then to Red Hill Avenue to access northbound I-5 and northbound SR-55.
Click here to see a map of the closure and detour.