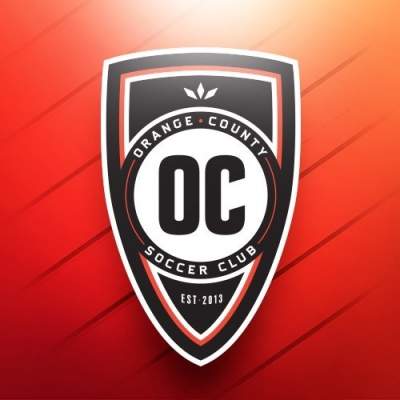 IRVINE, Calif. (December 7, 2020) —Orange County Soccer Club (OCSC) today announced a new virtual soccer training program in partnership with Power of One Foundation and Magnolia Science Academy – Santa Ana. The online soccer curriculum is designed with multiple skill levels for students in grades K-12 and will help kids at home due to the COVID-19 pandemic receive much needed physical activity while staying focused on achievement and having fun.
"We are fortunate to have access to the professional athletes of OCSC in our backyard. For youth soccer players, this curriculum will serve as a bridge of hope for kids who dream of playing soccer professionally," said Andre Roberson, President and Executive Director at Power of One Foundation. "For all kids, this program will help with staying in shape and having fun."
The program is supported through the OCSC Community Foundation, the charitable arm of the Orange County Soccer Club. The skill sessions and live Zoom soccer clinics will be taught by professional soccer players and coaches from the Orange County Soccer Club.
"A core part of the OCSC Community Foundation's mission is to use soccer as a vehicle to promote health and wellness, especially in underserved communities.  We recognize that kids are suffering from a lack of physical activity right now and we want to provide a fun, safe, innovative way to motivate kids and keep them moving," said Jeff Garner, President of Business Operations at OC Soccer Club. "Our virtual soccer curriculum is taught by our professional players and teaches kids skills they can practice and perfect from inside their homes." OC Soccer Club and the Power of One Foundation will roll out the new soccer curriculum for the first time at Magnolia Science Academy in Santa Ana on December 7th. Participating students from the school will watch videos to learn new skills while progressing through 5 levels of training. After completing 5 skill levels, students will receive a prize from OC Soccer Club and be entered to win large prizes like Mac computers and iPads. Participating teachers will receive a
$10 classroom materials donation for each student that completes the 5-level soccer curriculum for their age group.
"Magnolia Science Academy Santa Ana is excited to partner with a club like Orange County Soccer Club, who is dedicated to helping the youth pursue their soccer dreams," said Steven Keskinturk, Principal at Magnolia Science Academy. "Together we are bringing the OCSC Clinic to our fellow students, where they will learn new soccer skills from a professional athlete straight from their home."
For more information on the OC Soccer Club virtual soccer curriculum and how to implement it in your school visit, please email lisa@orangecountysoccer.com.
ABOUT ORANGE COUNTY SOCCER CLUB:
Orange County Soccer Club (OCSC) is Orange County's only professional soccer team and is part of the United Soccer League (USL), the fastest-growing Division II professional soccer league in the world. The USL is comprised of 35 teams across the United States. The team plays its home games at the 5,500-seat Orange County Great Park Championship Soccer Stadium, located in Irvine, CA. OCSC's strategic partner is Rangers Football Club of Glasgow in the Scottish Premier League. OCSC signed the youngest male in United States soccer history to a professional contract, Francis Jacobs, in 2019 at the age of 14. The team executed a number of player transfers from the USL to major European clubs in 2020, including to the German Bundesliga (Wolfsburg) and to the Scottish Premier League (Rangers FC). OCSC's preceding club, Orange County Blues, was one of 12 founding members of the USL during its inaugural 2011 season. Team owner and Chief Investment Officer of LARO Properties, James Keston, purchased and re-branded the team in 2017. Keston, who actively oversees all operations of the team, is dedicated to providing a pathway to professional soccer and a world-class soccer organization that focuses on the fans, players, and youth clubs of Orange County.
For more information about Orange County Soccer Club, and to experience professional soccer in the OC, visit: http://www.orangecountysoccer.com.  For more information about the United Soccer League, visit: http://www.uslsoccer.com. 
ABOUT MAGNOLIA PUBLIC SCHOOLS:
Magnolia Public Schools is a high-performing network of 10 public charter schools in Los Angeles, San Diego and Orange counties that provides a college preparatory educational program emphasizing science, technology, engineering, arts and math (STEAM). Magnolia's mission is to prepare students to succeed in college through a rigorous academic program while reinforcing core values through character development classes that cultivate respect for self and others. Magnolia's vision is to create scientific thinkers who contribute to the global community as socially responsible and educated members of society. www.magnoliapublicschools.org.