We are a bit behind again so this week we are posting last week's and this week's Santa Ana Poems of the Week, the yearlong poetry project of the the Santa Ana Literary Association. The first poem features the founder of Poetry Super Highway and the host of the weekly Cobalt Café poetry reading (among many other titles), Rick Lupert, because this project is not just about giving our local voices a platform—it's also about connecting our local voices with the larger poetic community of Southern California and beyond.
The second poem is "The Coronavirus Battle" by Felicia Young, who works for the OC Health Care Agency.
Viewhall
By: Rick Lupert
Every morning I eat a waffle while
staring out my kitchen window
at some of the mountains surrounding
The Santa Clarita Valley.
As a Jew, naturally I wanted to
live in a place with Santa in the name.
There are the close hills with the
hoity-toity homes (though our neighborhood
Hidden Valley is nicer) and then
the farther away hills where bears
and coyote and birds of prey
wait for fire season to come and go.
I can see cars like ants, no, like
worms, if worms were shaped like cars
and only headed to the left and right
on the 5 freeway carrying their human
and physical cargos to Canada and Mexico
and possibly other points in between.
I've been to Canada and Mexico
and San Diego, and San Francisco
and Oregon, and Washington
all in service to gaining first-hand knowledge
on what infrastructure is all about.
I once stopped to view the world's
largest thermometer, but that was
a different freeway and putting up a sign
that says something, proves nothing.
I can see for miles which is a phrase
I am not willing to back up with facts.
They say when July comes, the sky
will explode in the distance and
for no extra fee, I'll be able to watch.
Until then, I accept these stone chickens
this grass which keeps trying to
get to the sky, this broken jacuzzi
and all its potential, the one gate
with a padlock and no key.
This is my inheritance
This is what I get to put in my eyes
until the late afternoon, when the sun comes
and makes everything impossible.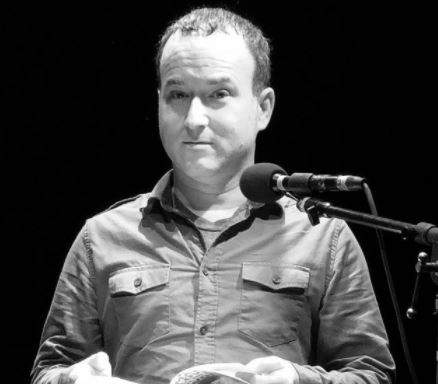 Rick Lupert is a 3 time Pushcart and one time Best of the Net nominee. He is the recipient of the 2017 Ted Slade Award, and the 2014 Beyond Baroque Distinguished service award for service to poetry in Southern California. He created the Poetry Super Highway (https://www.poetrysuperhighway.com/psh), the daily haiku site Haikuniverse (https://www.haikuniverse.com) and hosted the weekly Cobalt Cafe reading for almost 21 years. He's authored 25 collections of poetry (most recently "The Tokyo-Van Nuys Express!"). He writes the Jewish poetry column "From the Lupertverse" for JewishJournal.com and created the daily web comic Cat and Banana with Brendan Constantine.
The Coronavirus Battle
By: Felicia Young
Twas the year after 2020 and all through the US
People were staying at home, doing their very best
Being with their family pod, living with care
In hopes that the coronavirus wouldn't be there
They rarely ventured out and only did for essential needs
Following health experts' advice is what they'll always heed
Wearing face masks and socially distancing 6 feet apart
Avoiding large crowds to reduce transmission risks is so very smart
They wash their hands with soap and water while counting up to twenty
Or apply hand sanitizer alternatively since that enough is plenty
And they'll wipe down contaminated surfaces they often encounter
Removing viruses is an important priority to avoid infecting each other
When the time comes, they'll get their vaccination without hesitation
Being a part of herd immunity is the scientific expectation
Knowing that's the main way the pandemic can be controlled
Slowing viral spread and infection will lower the nation's death toll
Doing all those precautions will protect the health of all
Caring about the welfare of others is truly standing tall
For the coronavirus is the invisible enemy that we all must fight
And following health recommendations is the only way that's right
Yet for those who've been unwittingly or took the risk of being exposed
They need to quarantine and take the test so the health department knows
Isolating if they're positive since symptoms come on quick
And being alone in bed because they're feeling awfully sick
Praying that they'll have a self-limited stay-at-home infection
Hoping they'll recover and develop antibody protection
And not getting worse and needing emergency hospitalization
Nor amputation, ventilation or dying from complications
Yes this coronavirus pandemic has upended the entire universe
It's affected so much of life, it's the ultimate viral curse
But together we must do whatever's needed to win
Only then will there be some normalcy when this pandemic ends
About Felicia Young
Although I live in Huntington Beach, I work at the OC Healthcare Agency in Santa Ana. I am a poet but I've never been published. I mainly write poems for my friends, but I also write poems on topics that I'm passionate about, including the pandemic.