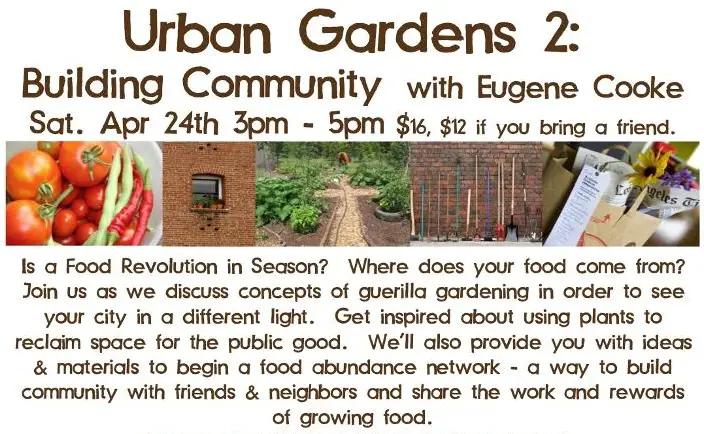 The Grain Project is hosting Urban Gardens II "Building Community" with Eugene Cooke Saturday April 24th 3pm-5pm.  $16, $12 if you bring a friend.
Is a Food Revolution in Season? Where does your food come from?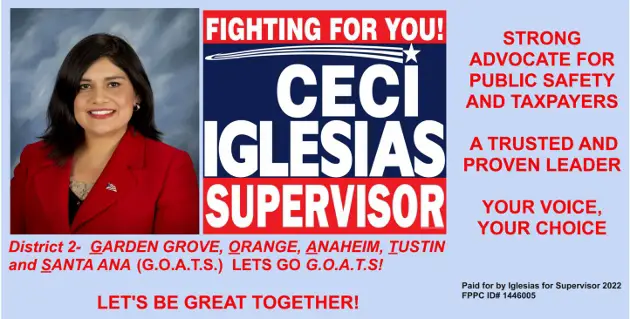 Join us at the Jerome CommUnity Learning Center as Eugene Cooke discusses concepts of guerilla food growing and community building in order to see your urban city in a different light. Get inspired about using plants to reclaim space for the public good. We'll provide you with ideas & materials to begin a food abundance network – a way to build community with friends & neighbors and share the work and rewards of growing food.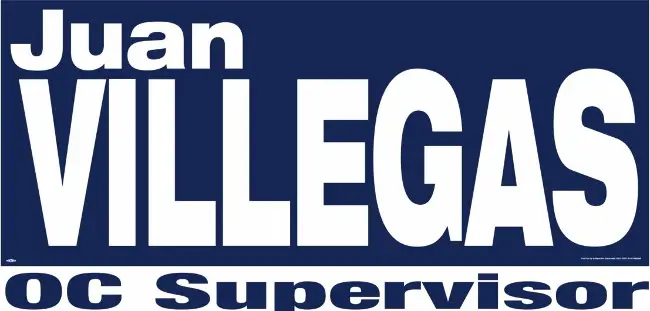 "Your own corner of the planet is a perfect place to start." -David Tracey, Guerilla Gardening
Please visit http://theinsideout.biz/garden.html for more information and please forward this to anyone who might be interested.
Bring a hat – we'll be outside!
at the Jerome CommUnity Learning Garden (located at the Southeast of Jerome Park) 2115 W. McFadden Santa Ana 92704.
Space is limited. Pre-registration a must.  RSVP theinsideoutyoga@gmail.com.