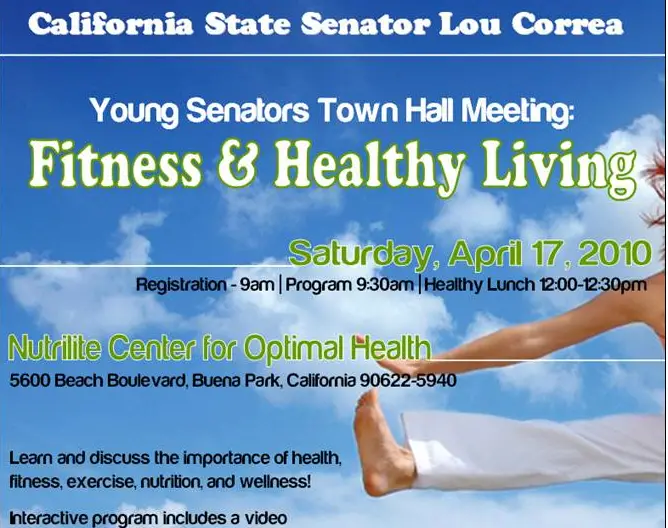 State Senator Lou Correa, who represents Santa Ana, Anaheim and parts of several other central and north Orange County cities, is hosting a Fitness and Healthy Living Young Senators Town Hall meeting on Saturday, April 17, at the Nutrilite Center for Optimal Health, located at 5600 Beach Bl., in Buena Park. 
Registration begins at 9 am.  The program is at 9:30 am, and a healthy lunch will be served at 12 noon. 
Learn and discuss the importance of health, fitness, excercise, nutrition and wellness!
Interactive program includes a video presentation, speakers, tours, questionnaires and exercises
Learn how to join Senator Correa and your local schools in this year's Governor's Challenge and the 2010 Orange County Fitness Challenge!
Event is open to the public, parents, students and friends of the Young Senators.  Please RSVP by April 11, to Claudia.Ornelas@sen.ca.gov or call 714-558-4400.