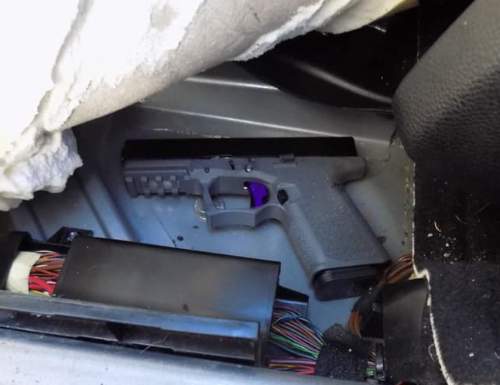 On Tuesday morning, Costa Mesa police officers responded to a call for assistance at a residence. When officers arrived at the scene, they found four adults in their 30s.
They recognized one of the men as a suspect in a robbery that had occurred the day before at a hotel room, as well as another robbery from the previous week. The second suspect from the hotel robbery was also there. The third man was on parole and had methamphetamine on him. The fourth was a woman who had a warrant out for grand theft.
The police officers found stolen property and drugs inside the residence. With the assistance of K9 Bodi, the gun used in both robberies was also located.
All four of the suspects were arrested, drugs were taken off the street, and that's one less felon with a gun.