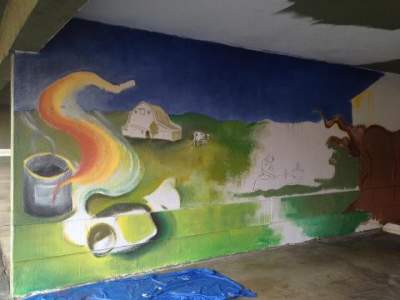 The Center OC Invites you to join us for a day of beautifying our space, collaborative arts and crafts, community history sharing, music, food, and FUN, at their Open House and Mural Party, on Saturday, Nov. 17, from 12 noon to 6 pm.
Mural Painting!
Craft Corner activities for kids, families, and grown-ups!
OC LGBTQ History Archive Collaborative Exhibit!
DJ Music!
Food!
Fun with Families and Friends!
This is a warmhearted space for all within the OC LGBTQ and Ally communities, as well as for our families, friends, and the other communities and services we participate in, to come together and have fun in creative, collaborative community self-expression!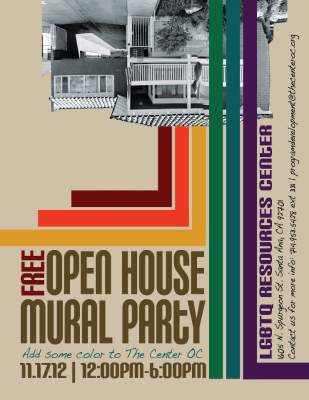 Saturday, November 17th, from 12 Noon – 6pm
The Center OC:
1655 N. Spurgeon St.
Santa Ana, CA 92701
Ph: (714) 953-5428 x 331
Email: programdevelopment@thecenteroc.org
FB: Center OC EmPOW!erment Council
POW! is The Center OC's community-led programming & outreach workforce. Contact us to get involved!