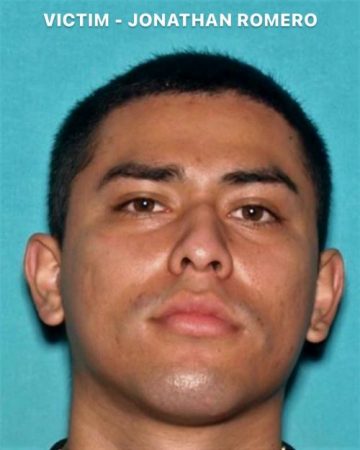 Anaheim homicide detectives have arrested Miguel Rodriguez, a 20-year-old Anaheim man, for the fatal shooting of Jonathan Romero.
On November 25, 2021, at about 5:33 p.m., Anaheim PD officers responded to the 1200 block of N. Placentia Avenue to investigate reports of gunfire. Upon arrival, they located Romero in the alleyway suffering from at least one gunshot wound. Romero was transported to a local area hospital where he was pronounced deceased.
Over the past year, homicide detectives continued to work the case and identified Rodriguez as the suspect. Gang Unit investigators also identified Rodriguez as a suspect in an additional shooting that occurred in December 2022.
On January 27, Anaheim PD SWAT personnel and Gang Unit investigators served several search warrants on the 2100 block of E. Banyan Ave., arresting Rodriguez without incident.
Rodriguez was booked into the Anaheim Detention Facility for murder and attempted murder. Rodriguez is being held without bail. Detectives are asking anyone with information to contact Anaheim PD at 714-765-1900 or Orange County Crime Stoppers at 855-TIP-OCCS.