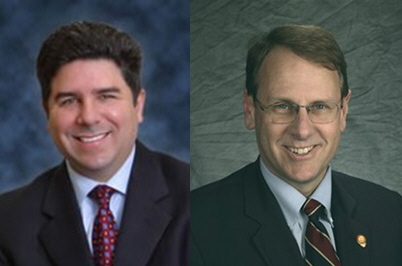 A surprise candidate filed for the SAUSD School Board at the last minute – a "customer service administrator" named Robert Allen.  I have no idea who he is, and I don't care – the fact is that his presence on the ballot gives us a chance at long last to boot to SAUSD Trustee Rob Richardson.
Richardson recently told the O.C. Register that he is okay with 20% of our schools having API scores under 700.  That alone is reason to get rid of Richardson – but consider that Richardson engineered an illegal 33% pay raise, as an Orange County administrator, that the Board of Supervisors revoked last year, according to the Voice of OC.  They also took away Richardson's County car.
Do you know what that means?  It means Richardson tried to rip off Orange County's taxpayers!  For this he must not be reelected.
I am told that Richardson was also the one who brought his fellow Republican, disgraced Santa Ana Council Member Carlos Bustamante, to the County of Orange.  How much did Richardson know about Bustamante's alleged harassment and attacks on women at the County?
Thanks to Allen the white vote will be split in November.  Let's hope that means Richardson will at last be done.