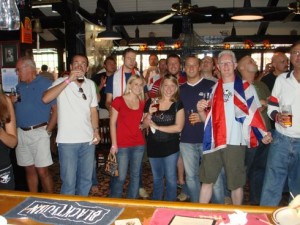 The Olde Ship is celebrating its 10-year anniversary this Saturday, in Santa Ana, according to the O.C. Register.
On July 17 from 8 p.m to 11:30 p.m., the Olde Ship will raffle off gift baskets that include shirts, glasses, bottles of booze and gift certificates for a special dinner, as well as offering discounts on beverages to its guests.
Some beers will be discounted – and yes they will have all the great British beers.  They have a selection of over 20 beers on tap.
The classic rock band "Southbound" will also be performing.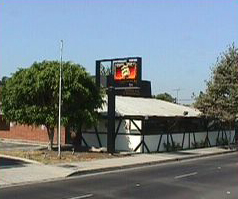 If you have not been to the Olde Ship you will find that they offer all the standard British fare.  It gets pretty loud in there, from my experience, but it is a fun atmosphere.
This is also the 17 year anniversary of Berth, owner Simon Collier's first restaurant in downtown Fullerton.
The Olde Ship is located at 1120 W. 17th St., in  Santa Ana.  Click here to visit their website.   Click here to visit their Facebook page.