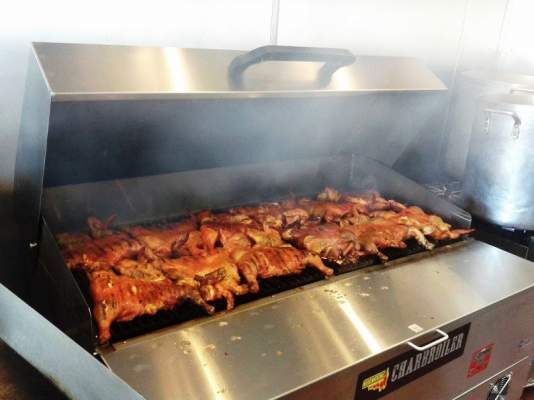 Anabella and Salvador Corona opened the first El Pollo Norteño restaurant back in 1981.  It was the culmination of their longtime desire to open a restaurant abroad after coming to the United States from the State of Sonora, in Mexico.
Today their son Alfonso continues their traditions but now the City of Santa Ana has condemned his flagship restaurant, at  202 N. Grand Ave. – the very same one that Salvador opened 32 years ago.  The reason?  The City is widening Grand Ave. and El Pollo Norteño is in their way.
And it's not just this restaurant – the whole shopping center is slated to be torn down including the beloved Grande Bakery.   The loss of this resaurant cuts to the bone – Alfonso grew up here as did his kids.  Losing this location is like losing part of their family.