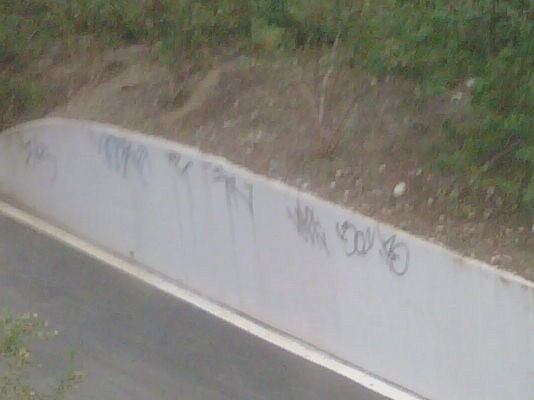 Is the City of Santa Ana's anti-grafitti ordinance working?  I walked from my house in the Park Santiago neighborhood this afternoon over to the Barnes and Noble bookstore on Main St., and you would not believe the amount of graffiti I saw en route!
The picture above shows some of this graffiti, over in Park Santiago, in the area that leads under Main St., to the Discovery Science Center.
It really does not seem like the new ordinance has done anything to stop our graffiti problem.
I predicted all along that it would fail.  Taggers are not afraid of jail time or fines.  And they do their work late at night or in the early morning when our Santa Ana Police Department is busy fighting other crimes. Continue reading→