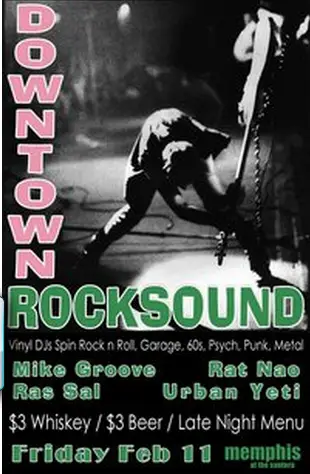 Get your motor running!!! Special rock n roll dj night at Memphis at the Santora, on Feb. 11, from 9 pm to 2 am.  All vainly DJs Mike Groove, ras Sal, Urban Yeti and Rat Nao spin nothing but rock! Classic rock, hard rock, pysch rock, punk rock, indie rock, 60s rock, stoner rock, sludge rock, metal and rock n f*cking roll!!!
Drink Specials: $3 domestic beer, $3 well whiskey
Food Specials: Low priced late night happy hour menu to satisy your drunk cravings
Special Chopper and Hot Rod event parking.
Starts at 9pm. Get Some!!!!!!!!!!
Location Memphis At The Santora
201 N Broadway
Santa Ana, CA
Click here to RSVP on Facebook.