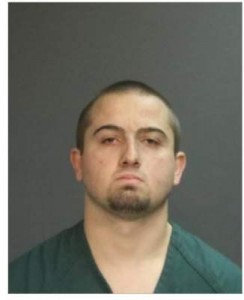 Santa Ana Police Department Advisory: Officers arrest suspects for burglary after they scaled down 10 story hotel building
Officers responded to the Mobile Gas station reference a report of a beer run. The clerk advised that the 2 suspects (males in their early 20s) had been involved in an earlier beer run at about 520 PM and had returned at 620 Pm to do another.

Following the second theft, the clerk followed the two suspects and saw that they entered the Embassy Suites at 1325 E. Dyer. Working with hotel management, officers located the room where the suspects were partying on the 10th floor.
When the officers attempted to make contact, the suspects fled through the balcony door and started scaling down the building by jumping from balcony to balcony.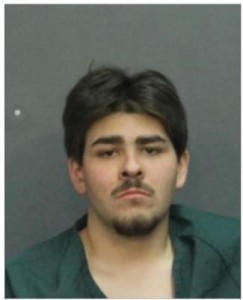 Officers watched their movement and took both suspects into custody without major incident. Suspect Sauceda broke his leg in several places before he made it to the ground and had to be lowered down to the ground by a OCFA ladder company.
Both suspects were arrested and booked PC 459 Burglary. The suspects were booked at SAPD Jail and transferred to OCSD Jail.
ARRESTED:
Gabriel Anthony Sauceda (22)
Chad Alexander Walker (20)
For full details, view this message on the web.