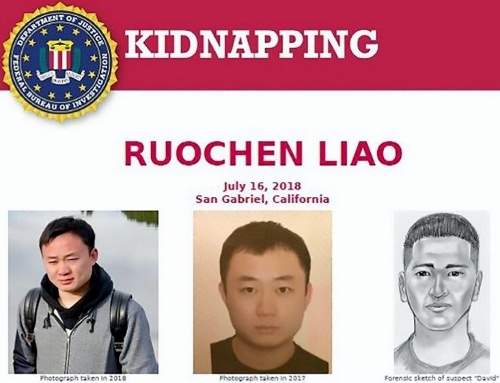 LOS ANGELES – A San Gabriel Valley man was sentenced today to 195 months in federal prison for participating in a conspiracy to kidnap a Chinese national who was violently abducted from a San Gabriel parking lot, and whose parents were extorted for $2 million in ransom before the victim died from his injuries.
Anthony Valladares, 29, of Pasadena, was sentenced by United States District Judge Fernando M. Olguin, who said, that Valladares and his co-conspirators committed a "horrendous crime" when they conspired to kidnap the victim, resulting in his death. Judge Olguin also ordered Valladares to pay $33,090 in restitution. Valladares pleaded guilty in October 2020 to one count of conspiracy to kidnap.
Valladares conspired with others, including Chinese nationals Guangyao Yang, 28, and Peicheng Shen, 35, to kidnap Ruochen "Tony" Liao, of Santa Ana. Valladares was the "muscle" hired to intimidate, beat, and subdue Liao during the kidnapping. Valladares agreed to accept cash for the job.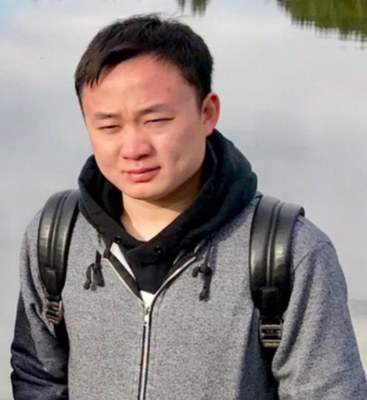 Shen, using an alias, met the victim several times under the pretense that Shen would help the victim collect a debt from another individual, according to court documents. During their third meeting, at a San Gabriel shopping center on July 16, 2018, Shen lured the victim to a minivan, where Valladares was hiding, and whose driver was Alexis Ivan Romero Velez, 25, of Azusa, whom Valladares recruited for the conspiracy.
Liao entered the minivan and spoke in Chinese with Shen, who used a specific word to signal Valladares to begin attacking the victim. Once Shen uttered the word, Valladares and Shen violently assaulted Liao, used a taser to subdue him, and ultimately bound and restrained him with a black hood and ties. Valladares admitted to helping Yang acquire the taser used in the kidnapping and admitted to acquiring a revolver and bullets for the kidnapping. Romero then drove the minivan to a location in Rosemead, where Liao was moved into a different car.
Shen and Yang then took the victim to a house in Corona, where they confined him by binding his legs together, taping his eyes shut, restraining his arms behind him, and confining him in a closet.
The day after the kidnapping, the victim's father received a demand for a $2 million ransom in exchange for the victim's life, with the money to be deposited into three Chinese bank accounts within three hours.
Valladares was not physically present for Liao's death, which occurred when Shen and Yang held him captive.
Shen and Yang drove to the area of Mojave, California, to bury or otherwise dispose of the victim's body and other physical evidence involved in the crime. Further, Shen allegedly had the closet of the Corona house re-carpeted. Yang also performed internet searches to determine, in effect, how fast a corpse decomposes in soil, court papers state. Liao's remains were discovered in Mojave late last year.
"The seriousness of [Valladares'] crime cannot be overstated," prosecutors wrote in a sentencing memorandum. "[Valladares] was an active participant and organizer of a violent kidnapping motivated solely by greed. He acted with utter disregard to the potential suffering and harm to the victim and his family."
Yang and Shen, whose last known U.S. residences were in West Covina, are currently in custody in China on charges filed there related to the kidnapping. Velez pleaded guilty in September 2019 to one count of conspiracy to kidnap. His sentencing hearing is scheduled for November 10.
The FBI conducted this investigation, with significant assistance provided by members of the FBI's Safe Street Task Force, which includes the Pasadena Police Department.
Assistant United States Attorneys Julia S. Choe and Frances S. Lewis, both of the General Crimes Section, prosecuted this case.