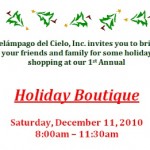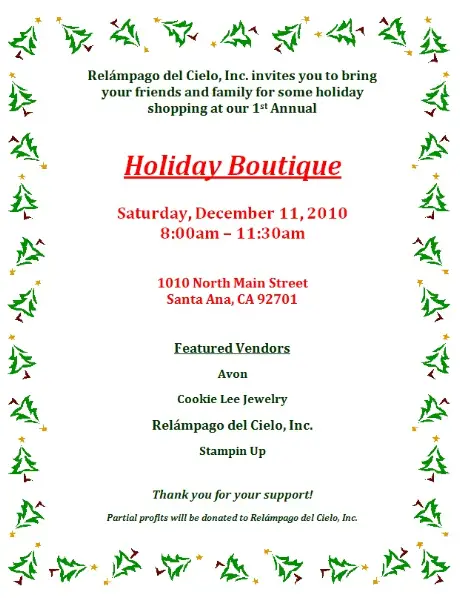 The Relámpago del Cielo folklorico group is holding its first holiday boutique on Saturday, Dec. 11, from 8 a.m.-11:30 a.m. at Orange County High School of the Arts, 1010 N. Main St., Santa Ana.
Featured vendors include Avon, Cookie Lee Jewelry, Relampago del Cielo, and Stampin Up.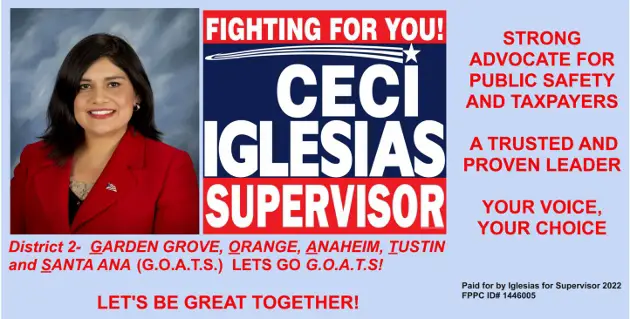 Call 714-836-8715 or see rdcgf.org.