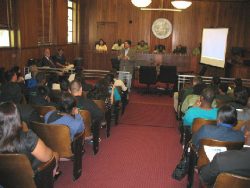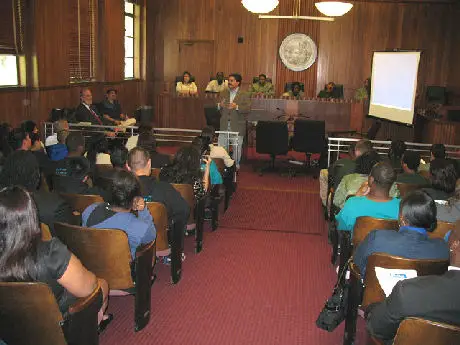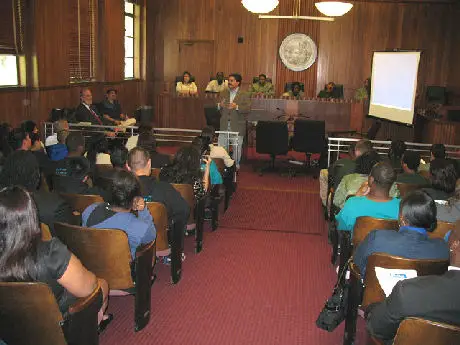 For Immediate Release: May 4, 2011
For More Information Contact: Carol Chamberlain – Office: (916) 319-2069, Cell: (916) 804-5355
Solorio Bill to Help Youthful Offenders Re-enter Society and Reduce Recidivism Clears First Policy Committee
AB 1387 would establish the Youthful Offender Reentry Grant program under the authority of the California Emergency Management Agency
Sacramento – State Assemblyman Jose Solorio's (D-Anaheim) effort to help youthful offenders re-enter society gained momentum yesterday as his bill, AB 1387, passed unanimously out of the Assembly's Public Safety Committee. The bill would establish the Youthful Offender Reentry (Cal-YOR) grant program under the authority of the California Emergency Management Agency to provide youthful offenders with integrated education and job training services.
"We know that acquiring an education and learning job skills is the best defense against recidivism for troubled youth," said Solorio. "But we often fail to sustain the funding for these worthwhile programs. AB 1387 will stabilize the Cal-YOR program by continuing it on an ongoing basis rather than having to reauthorize it year to year."
Cal-YOR is based on a national award winning re-entry model developed by YouthBuild USA, a national coalition of job training programs specializing in at-risk youth. AB 1387 would ensure that the Cal-YOR program, as funding is available, continues its critical role in reducing crime and offering young men and women a second chance.
"There are 30 YouthBuild programs operating throughout California and their success rates are phenomenal," Solorio added. "They are a testament to the types of evidence-based programs that Cal-YOR wants to fund."
Currently, nearly 80 percent of youthful offenders commit new crimes within three years, costing the Division of Juvenile Justice $224,712 per ward, annually to house them. Cal-YOR is federally funded and provides competitive grants for programs that help youthful offenders between 16 and 23 years of age upon their release from custody.
State Assemblyman Jose Solorio is the Chair of the Assembly Insurance Committee and also serves on the Assembly Appropriations and Transportation committees. He represents the Sixty-Ninth Assembly District, which includes the cities of Anaheim, Garden Grove, and Santa Ana. For more information about Assemblyman Solorio, visit www.assembly.ca.gov/solorio.
###
State Assemblyman Jose Solorio represents the cities of Anaheim, Garden Grove and Santa Ana. To learn more about State Assemblyman Solorio and his legislative work, visit his official website. This e-mail communication was authorized and paid for by Jose Solorio Assembly Officeholder Committee, ID 1337257, P.O. Box 26063, Santa Ana, CA, 92799.