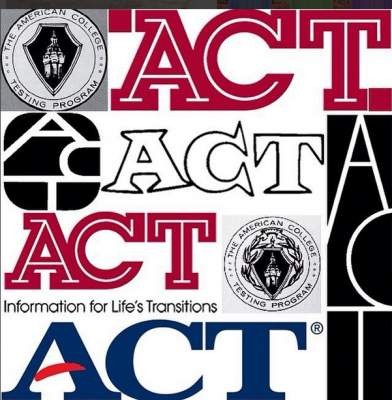 Contact: FOR IMMEDIATE RELEASE
Deidra Powell, Chief Communications Officer September 24, 2015
(714) 558-5555 Office
(714) 673-4995 Mobile
Santa Ana's Segerstrom High School Becomes First Public School in the State to Offer ACT to All Seniors During the School Day
(September 24, 2015) – When Segerstrom High School Principal Duncan McCulloch made a simple phone call to ACT, the popular college entrance exam testing company, to inquire about offering the exam exclusively to his students during the school day, he thought it would be a long shot. After all, there were no public schools in California approved to offer this service. But McCulloch thought it was worth the effort particularly since his goal is for all of his students to be provided an opportunity to attend college. "This is one of the greatest opportunities offered to our seniors. Thanks to our partnership with ACT, we will administer the test to every senior, during a school day, on their own campus and without cost to students," said McCulloch.
According to the ACT website, students in more than 30 states have been taking the ACT in their own classrooms since 2007, making the dream of attending college more obtainable because of the accessibility of taking the test on their campuses. On Tuesday, September 29, 2015, seniors at Segerstrom High School, located at 2301 West MacArthur Boulevard in Santa Ana, will become one step closer to attending college when they take the ACT college readiness exam and they will become the only public school in California to offer the test to students on their campus during the regular school day. There are reportedly four private schools that offer it in the state.
"There are so many staff members and teachers who made this possible for our students by going the extra mile. I can't thank them enough for going over and beyond for the benefit of our students," said McCulloch.
Through this experience, students will be able to demonstrate their skills to perform college-level coursework, and give the Santa Ana Unified School District the information it needs to get them there. If you are interested in this story, please contact Deidra Powell, Chief Communications Officer at (714) 558-5555 or by email at deidra.powell@sausd.us.
About Us
Santa Ana Unified School District (SAUSD) educates approximately 53,000 students at 57 school sites throughout the Santa Ana community. The K-12 school district is the largest in Orange County and the second largest employer in Santa Ana, with approximately 4,500 educators and staff members. Contact us at 714-558-5555, or pioinfo@sausd.us. For more information about our schools and demographics, please visit www.sausd.us.
###