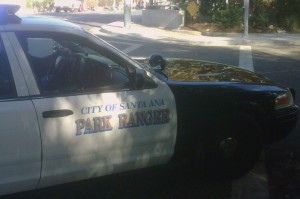 A couple of state laws that make it illegal for retirees drawing state pension benefits to also be employed as park rangers have led to the dissolution of the Santa Ana Park Rangers, according to the Voice of OC.
Apparently there are four Park Rangers and they are armed – they are all retired cops.  They reported to the Santa Ana Parks and Recreation Agency instead of reporting to the Santa Ana Police Department (SAPD) which is a bit odd to say the least.
Our overpaid City Manager, David Cavazos, has come up with a very stupid idea to replace the armed Park Rangers with 15 unarmed "parks ambassadors," who will "act as community servants, offering the public information about the parks reporting public safety issues to the police."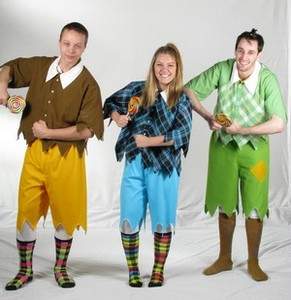 The unarmed, and useless, "park ambassadors" will cost the city $299,698 per year as compared to the total annual cost of $200,000 for the park rangers.
Santa Ana is the only city that has armed park rangers – but while the City Council keeps insisting that crime is down we all know that this is a load of B.S.  And a lot of crime happens in our parks.  In north Santa Ana, for example, we have had problems with men hooking up with other men at Santiago Park for over 30 years.  The Park Rangers regularly roust these perverts – but do you think the "park ambassadors" will do so?  I doubt it!
Why not have SAPD police officers take over for the Park Rangers?  Or if cost is such an issue what about armed security guards – who won't be eligible for pensions or health benefits as private contractors.  Heck even unarmed security guards would be better than the goofy Cavazos "park ambassador" idea – which looks like a handout to the SEIU.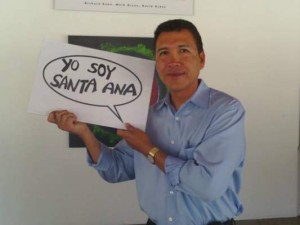 The Santa Ana City Council is split as to what to do.  Mayor Pro Tem Vince Sarmiento, predictably, is all for getting rid of the Park Rangers because they "give the perception that we're a much more dangerous city than any other city in the state."  I doubt Sarmiento hangs out in our public parks so what does he care if they are less safe?
Councilman Roman Reyna apparently "was shot in the 1980s while playing sports at a city park" (which makes you wonder if he was part of a gang at the time).  Reyna told the Voice of OC that "it might be a mistake to remove armed Park Rangers while the city works to ramp up after-school sports programs in city parks."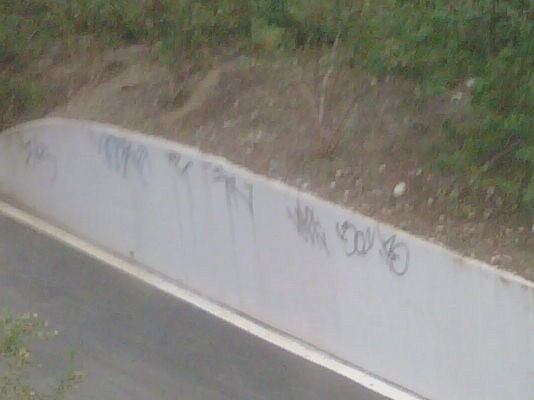 Our parks are regularly used as hangouts for gang members and it is not unusual to observe drug deals going down in some of our rougher areas.  If anything we need more Park Rangers, not less – and replacing them with "park ambassadors" is so laughable I have to wonder if Cavazos was sober when he suggested this.
What did our Chief of Police, Carlos Rojas, say about the Park Rangers?  He said they pose a "huge liability."  Well I don't recall ANY instances of our Park Rangers shooting anyone or causing any trouble but there have been several questionable police shootings in Santa Ana since Rojas took over as our Chief of Police.
Once again the City Manager and Chief of Police hired by our inane City Council has partnered to make our city less safe.
You may want to contact our city leaders and let them know what you think of Cavazos' silly "park ambassadors" idea: