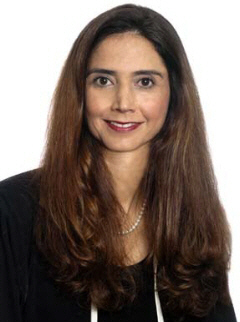 FOR IMMEDIATE RELEASE
Contact: Angela Burrell, APR, 714-558-5555
SAUSD Welcomes New Schools Superintendent in Public Reception on August 23
Thelma Meléndez de Santa, Ph.D., Previously Served Under the Obama Administration
SANTA ANA, CA – August 22, 2011 – The Santa Ana Unified School District (SAUSD) officially welcomes its new schools superintendent Thelma Meléndez de Santa Ana, Ph.D., in a public reception to be held on Tuesday, August 23 at Villa Intermediate School beginning at 4:15 p.m. Villa Intermediate School is adjacent to the SAUSD administration building located at 1601 E. Chestnut Ave. in Santa Ana. Additional information can be obtained by calling 714-558-5555.
During her first 100 days as superintendent Dr. Meléndez will listen, learn and lead in all facets of the organization. She will enlist input from students, staff, parents and community members in formulating District goals for the coming school year. Her entry plan into the school district will also include weekly visits to school district campuses, many of which will open brand new or remolded classroom buildings this school year thanks to the Measure G school bond passed by voters in 2008.
Dr. Meléndez previously held the position of Assistant Secretary for Elementary and Secondary Education at the United States Department of Education (USDOE) since 2009. During her tenure as the Assistant Secretary, Dr. Meléndez served as the principal advisor for Arne Duncan, the U.S. Secretary of Education, on all matters related to elementary and secondary education. Prior to arriving at the USDOE, Dr. Meléndez served as superintendent for the Pomona Unified School District. In 2009, her success as an education leader was recognized by the American Association of School Administrators, which voted her California Superintendent of the Year. As an experienced leader, educator and an English learner herself, Dr. Meléndez has focused much of her work supporting diverse populations and has been especially instrumental in moving forward the national conversation on supporting English language learners.
Santa Ana Unified School District (SAUSD) educates approximately 56,000 students at 61 school sites throughout the Santa Ana community. The K-12 school district is the largest in Orange County and the second largest employer in Santa Ana with approximately 4,500 educators and staff members. SAUSD boasts 28 California Distinguished Schools, five National Blue Ribbon Schools, and two 2011 National Blue Ribbon nominees. Learn more at www.sausd.us.
###
Angela Burrell, APR
Public Information Officer
Santa Ana Unified School District | 714-558-5550 | www.sausd.us