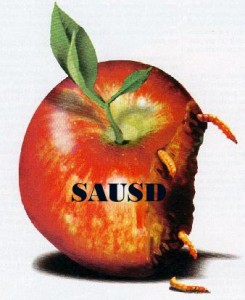 "Orange County's largest school district has been ordered to repay $2.7 million that it illegally debited from its student meal program over the past five years, according to a sweeping state audit released Wednesday that examines misuse of money intended to feed impoverished children," according to the O.C. Register.
That's right.  The Santa Ana Unified School District has some explaining to do, including:
In one instance, the Santa Ana Unified School District billed a $301,000 kitchen roof repair to its student meal program, even after being informed by state officials twice – in writing and in person – that student meal funds could not legally be used to fix the central kitchen's roof.

Santa Ana Unified also ordered its central kitchen to routinely provide free meals and snacks to high-level district officials, the report noted, including at twice-monthly school board meetings.
In the report, Santa Ana Unified defended its billing decisions, citing an "absence of guidance" from the state on accounting methods that came down to a matter of "interpretation." Santa Ana Unified has formally contested repaying at least $2.4 million, according to the report.
The report said Santa Ana Unified's cafeteria fund at one point amassed a $16 million surplus that was growing by more than $2 million a year.
A 2010 report by Santa Ana Unified's auditor found that 21 percent of the positions in the district's food services department were "routinely vacant," the Senate report noted. County health inspectors, meanwhile, cited the district 22 times in a four-year period for cockroaches and rodents at 15 campuses and the central kitchen.  "This happens to anyone in the restaurant business, and we're bigger than a restaurant," Palacio said. "We serve about 100,000 meals every day at 60 sites."
Former Santa Ana Unified food services director Jan Monforte, who reported the district's conduct to state authorities, testified that district officials at the time viewed her department as a "cash cow" whose funds they routinely tried to siphon. Monforte, a 30-year veteran of the school food-services industry, was fired in 2011 after one year on the job.
In the Senate report, Santa Ana Unified was cited for inaccurately billing $2.4 million in cafeteria-related salaries over a three-year period. The district violated federal laws by not requiring workers such as activity supervisors and custodians to log the hours they worked on cafeteria-related duties. Instead, the district estimated the hours of "only a selected number" of workers and extrapolated, the report noted.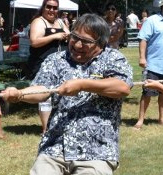 Santa Ana Unified trustee John Palacio said the district already had adjusted its accounting practices based on some of the state's findings, but he emphasized that billing requirements were complex and that disagreements over interpreting them were commonplace and to be expected.  Palacio also said that, contrary to what the Senate report indicated, meals provided to district trustees and administrators never were absorbed by the district's cafeteria fund.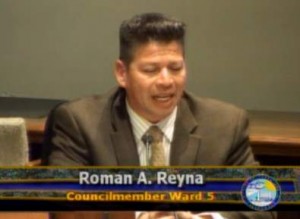 Excuse me but why were the SAUSD Trustees and administrators being fed in the first place?  Are you kidding me?  Unbelievable!
We previously reported about the SAUSD's lengthy record of food violations here.  You may click here to look up your kid's school's health violation record.
Here's a question to ponder – what did current Santa Ana Council Member Roman Reyna know about all this when he was an SAUSD Trustee over the past four years?
Click here to read the State Senate Office of Oversight and Outcomes's report, titled "Food Fight: Small Team of State Examiners No Match for Schools that Divert Student Meal Funds."