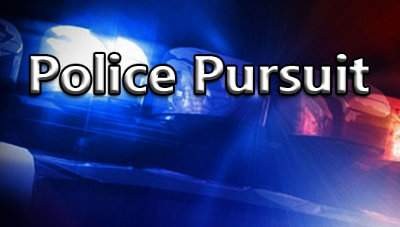 SAPD gang detectives were apparently working on gang suppression in Santa Ana on Sunday night, in an area where there have been several shootings recently, when a vehicle they deemed to be of interest suddenly sped off.
There was a brief police pursuit of less than a minute when the suspect's vehicle crashed into a pole, at about 9:22 p.m. in the 1300 block of South Flower Street, in Santa Ana, according to the O.C. Register.
A short police pursuit ended when a suspect's vehicle collided with a pole in Santa Ana on Sunday night, police said.
The foolish driver was of course arrested and he is facing charges of violating his probation and felony evasion.  The car turned out to be loaded during the pursuit and crash.  A male passenger was hospitalized for injuries to his face and two women in the car were also taken to the hospital, with minor injuries.
This incident happened just west of Martin Elementary School, in Ward 2, which is represented by Councilwoman Michele Martinez.