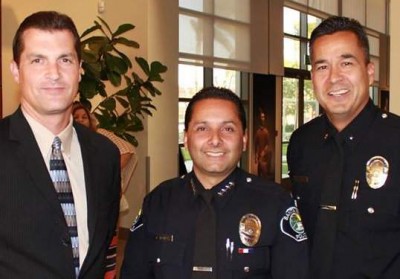 Santa Ana Police Department, Office of the Chief of Police
Memo To: ​​Gerardo Mouet, Acting City Manager​
From:​​ Carlos Rojas, Chief of Police
Date: ​April 19, 2017
Subject: ​Resignation
For over 27 years, I have had the privilege and honor to serve the business owners, residents and all community members of this wonderful city. This memo will serve as my intent to resign as the Chief of Police for the City of Santa Ana.
I have currently come to an employment agreement with another organization. I expect my last day on city payroll to be June 9, 2017.
At this time, I believe it would be prudent to appoint an Acting Police Chief. This will allow for a seamless transition as I separate from the Department.