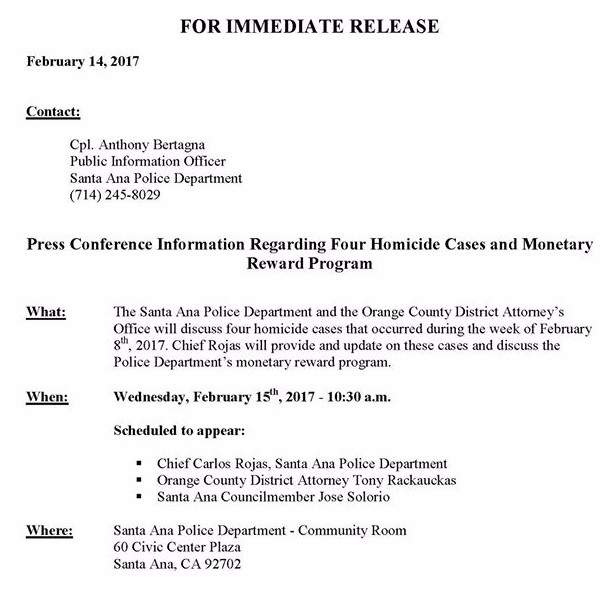 Embattled and overwhelmed SAPD Police Chief Carlos Rojas has finally woken from his slumber as the year 2017 has started with a bloody bang in Santa Ana – with 27 shootings in the month of January. Rojas will hold a press conference tomorrow, Feb. 15, 2017, at 10:30 a.m., at the SAPD's  Community Room to talk about the four homicide cases that occurred over this past weekend.
Rojas will also be introducing his new idea to try to convince fearful local residents to talk to the police. The SAPD is going to be offering monetary rewards to witnesses of gang violence.

Not on tomorrow's agenda is any discussion about ICE, immigrants or the Sanctuary City status that our City Council recently adopted in Santa Ana.
Also not on the agenda is the recent shooting and killing of Steve Salgado when he ran away from SAPD police officers.
Appearing with Rojas tomorrow will be OCDA Tony Rackauckas, who presumably won't be talking about the ongoing jail snitch scandal, and Councilman Jose Solorio.