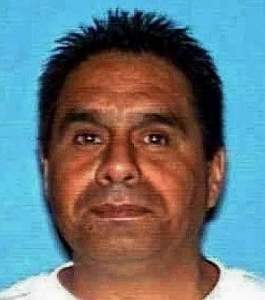 SANTA ANA, Calif. – A serial bank robber who disguised himself like a mummy to hold up a Newport Beach Wells Fargo at gunpoint was sentenced January 16, 2020 to 19 years in state prison.
Jaime Reyes Torres, 58, of Santa Ana, dubbed the "Mummy Bandit," was convicted of five felony counts of robbery and one felony count of a felon in possession of a firearm. Torres had been previously convicted of six other bank robberies between 1991 and 1992 using a similar disguise of a baseball cap and cloth wrapped around his face like a mummy. He was sentenced to 135 months in state prison.
On May 24, 2008, Torres walked into a Newport Beach Wells Fargo wearing a baseball cap and cloth wrapped around his face like a mummy. He used a handgun to rob four bank tellers and a bank manager of more than $50,000 in cash. As he fled the bank, his baseball cap fell off. DNA evidence from the cap was subsequently linked to Torres.
Prosecutors had asked for a 45 years to life sentence under California's Three Strikes law. Torres had been convicted of six prior strikes resulting in a potential of 25 years to life, plus an additional 10 years for each of his two five year priors on his record. He also used a firearm during the commission of the crime that could potentially add an additional ten more years to his sentence. Orange County Superior Court Judge James E. Rogan struck Torres' prior strikes over the objection of prosecutors.
"This serial bank robber is once again behind bars as a result of DNA and he will stay there for a significant amount of time," said District Attorney Todd Spitzer.
Assistant Deputy District Attorney Christopher Duff prosecuted this case.