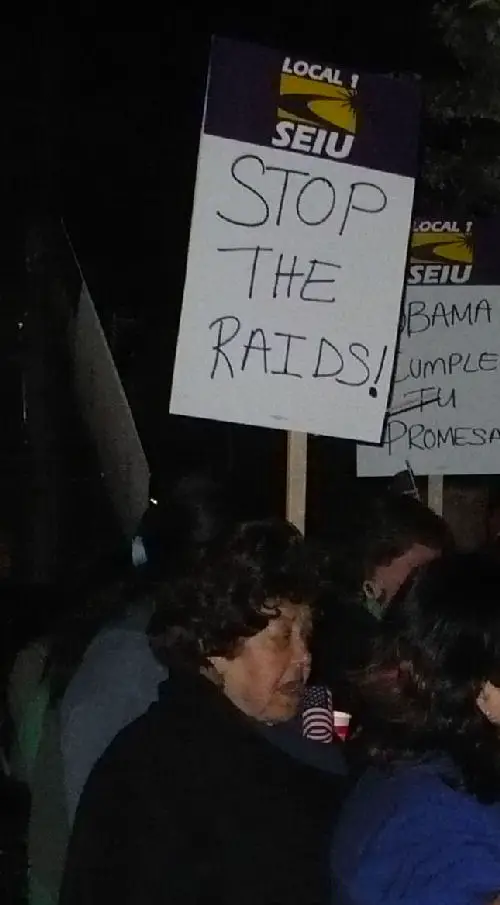 ¡Otro Mundo Es Posible! – Another World Is Possible!
Join Orange County Communities for Santa Ana's May Day March.  Meet at Sasscer Park on the corner of Ross/5th at 3pm, on May 1.  Click here to RSVP.

Unite for Action, Equality and Human Rights – Platform:
IMMIGRATION
*Comprehensive Immigration Reform – full legalization
*DREAM Act – to create a pathway for undocumented students
*No Raids – stop separation of families
*No to 287g or Secure Communities – stop criminalization
*No to SB 1070 – stop racist legislation in AZ and the US
WORKERS RIGHTS
*Day Laborer Rights
*End Budget Cuts
EDUCATION
*End Budget Cuts
*Youth Rights
*Stop Gang injunctions
*Stop Tuition Hikes
HUMAN RIGHTS
*Gay Marriage – equality for all
*Indigenous Rights – in all communities
RESPONSIBLE DEVELOPMENT
*SACReD (Santa Ana Collaborative for Responsible Development) & SABHC (Santa Ana Building a Healthy Community) – Bringing the community to the table as an equal partner for decision making
Bring signs and music!