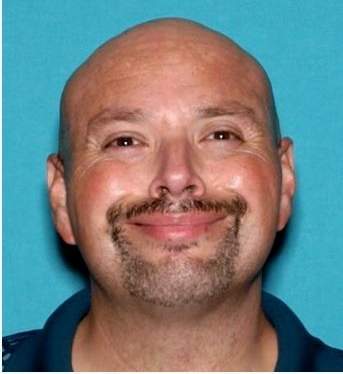 ANAHEIM, Calif. (October 15, 2020) – Homicide detectives have arrested 41-year-old Lionel Raphael Cruz of Santa Ana for the June 19 murder of a man inside an illegal internet café.
At about 2:15 a.m. on June 20, Anaheim SWAT officers responded to the 900 block of S. Magnolia Avenue to investigate a report of a gunshot victim inside the café and located 33-year-old Gabriel Shaun Garcia of Anaheim inside.
Garcia had suffered at least one gunshot wound and the investigation revealed he had been dead for about a day before he was discovered.
Over the course of the past four months, detectives continued to investigate the case and ultimately identified Cruz as a suspect.
At about 2:30 p.m. on October 14, Anaheim investigators located Cruz in the 2400 block of Tustin Avenue in Santa Ana and arrested him without incident.
Detectives have declined to discuss possible motives for the homicide and details about the evidence that led to the identification of Cruz as the suspect.
Cruz was booked into the Anaheim Detention Facility for Murder and Felon in Possession of a Firearm, and is being held in lieu of $10 million bail.
At the time of his arrest, Cruz was out on bail for an unrelated gun possession offense.