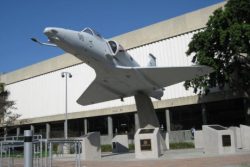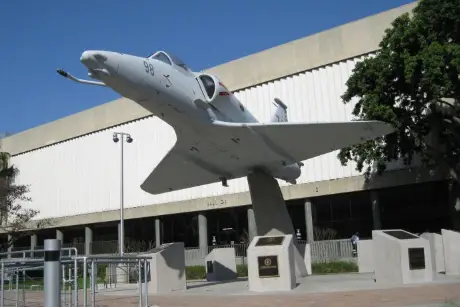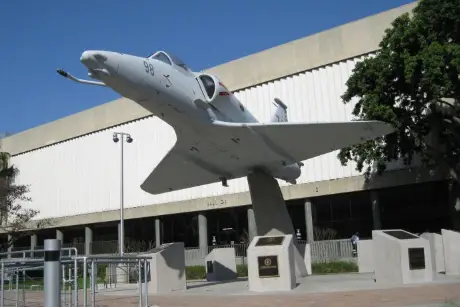 The City of Santa Ana's offices will be closed on Veterans Day, which falls on Nov. 11 this week.  However there are a lot of events in the area that you can enjoy while we all stop to honor our Veterans:
Poker Run Ride on Nov. 13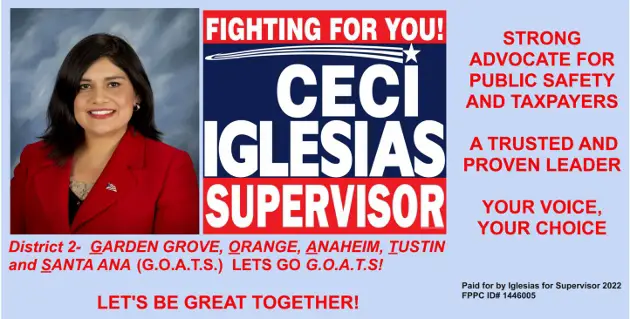 Are you looking for something special to participate in this Veteran's Day?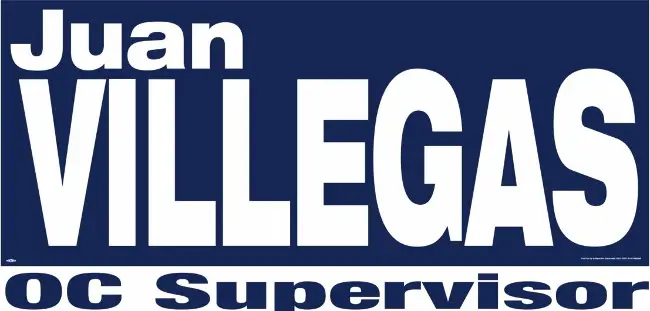 Two Wheels One Heart, a non-profit organization dedicated to motorcycling and making a difference, will be hosting a Poker Run Ride. The proceeds will benefit Santa Ana's own Veterans First charity, which provides services to our local homeless and disabled Veterans.
Veterans First specifically offers employment services, transitional/ permanent housing, and life skill development training, according to the Examiner.
To learn more about what Veterans First is doing to make a difference in our community, please visit their website.
The Poker Fun Ride will be on Saturday, November 13th, 8:30am, at Veterans First, located at 1540 East Edinger Ave, in Santa Ana.
Bower's Veteran's Day Patriotic storytelling and activities
The Bowers Museum is hosting a Veterans' Day event on Nov. 11, from 10 AM- 4 PM.
Please join us at Kidseum this Veteran`s Day for patriotic storytelling, art & activites!
Free with paid admission/$6/ Free for children under 3
Click here for more info.
Remembering the El Toro Marine Corps Air Station
Join the Orange County Historical Society on Veterans Day for "Reflections from the El Toro Marine Corps Air Station Oral History Project." The meeting will be held Thurs., Nov. 11, 2010, 7:30 to 9pm, at Trinity Episcopal Church, 2400 N. Canal St., Orange.
Click here for more info.
Student Veterans Group Annual 5K Veterans Day Run to honor all those who have served.
Start: Thursday, November 11, 2010 @ 8:00 AM
Orange Coast College, at 2701 Fairview Rd. Costa Mesa, CA
Registration Closing Date: Thursday, November 11, 2010 @ 6:00 AM
Click here for more info.
Salute to the Military at the Nixon Library in Yorba Linda
The Nixon Presidential Library & Museum will offer free admission on Thursday. At 11 a.m., there will be a program saluting the military in the East Room. At 1 p.m., a lecture and book signing with David and Julie Eisenhower takes place, followed by a 3 p.m. concert by the 90-piece Placentia Symphonic Band.
The museum features exhibitions, exhibit galleries, the helicopter President Nixon used as he was flown away from the White House after resigning in 1974, as well as commemorative artifacts from his birthplace. In the Hall of Leaders, patrons can take photographs with life-size bronze statues of world leaders with whom Nixon shared the world stage during his tenure.
MORE INFORMATION: 714-993-3393 or nixonlibrary.gov
WWI documentary to air on KOCE on Veterans Day
"Voices Of A Never Ending Dawn," is the Emmy-nominated documentary by Orange County filmmaker Pamela Peak, tells the story of a little-known part of World War I, the unfortunate sage of the Polar Bears, soldiers sent to northern Russia during the last gasps of that war.
"Voices Of A Never Ending Dawn" brings to light this all-but-forgotten part of WWI's history. It airs at 9 p.m. Thursday on KOCE-TV.
Click here for more info.