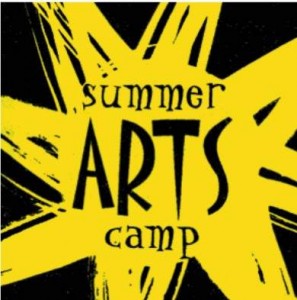 The Orange County Educational Arts Academy will be offering its first ever Summer Arts Camp from June 17-July 5.  Fees are $375 for the full day, 9 AM-4 PM, 3-week program for students entering 1st through 8th grades in Fall 2013 or $225 for any students opting only for the morning session, 9 AM-12 PM.  Extended day option is $50 per week from 7:00 AM-9 AM and 4 PM-6 PM.
Students aged 6-7 will have an imagination explorer themed class full of crafts, games, treasure hunts, water fun, sports, field trips and more!

Students in grades 3-8 may choose from guitar/violin classes, musical theatre, stop motion animation, robotics, 2-D art, or ceramics.

The camp is open to students who do not attend OCEAA.
The program is in need of participants to ensure that the program will continue!
Click here to see the full program information including registration and policies.
For any additional information please contact Dani Rush at (714) 558-2787 ex. 121 or drush@oceaa.org.
The OCEAA is located at 825 North Broadway Street, in Santa Ana.
The Santa Ana Public Library is hosting another great, FREE activity for the kids this summer – "Travel to the Island of Math Mania."  Build your math skills, earn prizes, and be ready for the next school year!
Limited quantities of math workbooks are available.  Sign up at the Main Library Learning Center, or at the Youth Computer Lab at the Newhope Library.
The Main Library is located at 26 Civic Center Plaza.  The Newhope Library is located at 122 N. Newhope St.
Summer Day Camp at Memorial Park
Looking for something fun for your kids to do this summer? Take advantage of the great activities occurring at the Summer Day Camp Vacation Recreation @ Memorial Center! Register early because space is limited.
Call 714-571-4242 to register.  Parent Orientation meeting set for Friday, June 21 at 5:45 pm.
Send your kids to an Eco Summer Camp in Santa Ana this summer
Park Santiago Neighborhood resident Béa Tomaselli Tiritilli will likely be teaming with The Green Being Project/Santa Ana People's Garden to run her annual environmental-science summer camp this year. Once again, scholarships will be available to families in need. Please spread the word with friends who have kids:
Eco E's 2013 Summer Day Camps: June 24-June 28 and July 8-July 12, 9:00 a.m. – 2:00 p.m.