Congresswoman Loretta Sanchez, Representing California's 46th Congressional District
STATEMENT, FOR IMMEDIATE RELEASE: November 20, 2014
MEDIA CONTACT: Barb Solish, Barb.Solish@mail.house.gov
REP. LORETTA SANCHEZ'S STATEMENT ON IMMIGRATION EXECUTIVE ACTION
WASHINGTON – Congresswoman Loretta Sanchez (CA-46), senior member of the House Committee on Homeland Security, Subcommittee on Border and Maritime Security, and member of the Congressional Hispanic Caucus today responded to President Obama's announcement that he will use his authority to protect over four million undocumented immigrants from the threat of deportation.
"The President's announcement tonight provides long-awaited relief for millions of families suffering from our broken immigration system. It's been 511 days since the Senate overwhelmingly passed bipartisan, comprehensive immigration reform. All House Republicans had to do was bring it to the floor, but because they were unwilling to use their power to act the President had to act. Executive action is not ideal, but unfortunately it is necessary.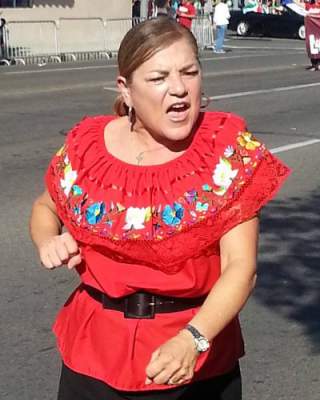 "However, Republicans in the House and Senate are not off the hook. Congress has a responsibility to pass the comprehensive reform necessary to provide certainty for American communities, businesses and families. I will continue to work towards the kind of permanent reform only Congress can enact."
###
Congresswoman Loretta Sanchez is proud to represent California's 46th Congressional District, which includes the cities of Anaheim, Santa Ana, and parts of the cities of Garden Grove and Orange in Orange County.