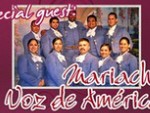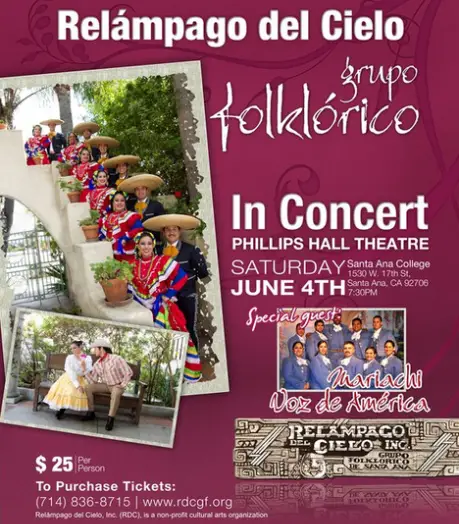 Relámpago del Cielo Inc. will be in concert this Saturday, June 4, at Santa Ana Community College's Phillips Hall Theatre. The special guest Mariachi will beVoz de America.
Tickets $25 per person.  Tickets are available for purchase on their website. You can pick them up at the box office the evening of the event.
More information: (714) 836-8715. v
Click here to RSVP on Facebook.
Time: Saturday, June 4 · 7:30pm – 10:30pm
Location: Phillips Hall Theatre
1530 W. 17th Street
Santa Ana, CA