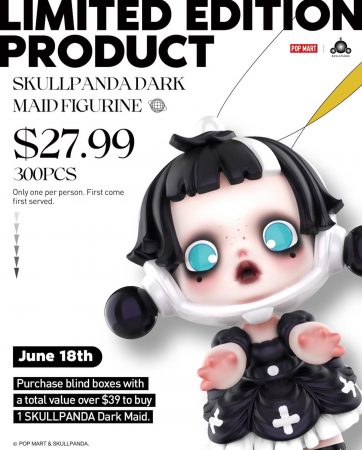 POP MART, the global culture and entertainment company best known for art toys and collectible toys, announces the opening of its first U.S. location, in Costa Mesa, on June 15.
Their new store is located at South Coast Plaza, in a 2,148-square-foot location. The store offers a range of POP MART's art toy blind boxes series, popular art toy figurines, as well as high-end MEGA COLLECTION collectible toys series. Local consumers can play with POP MART's iconic IP character figurines such as Molly, Dimoo, SKULLPANDA, and The Monsters.
Who will you vote for in the OC 2nd Supervisorial District?
Besides a full lineup of POP MART products, the store also features an interactive area and a MEGA COLLECTION exhibition area, bringing an immersive and fun experience for local shoppers of all ages.
They are offering an exclusive product that will be made be available on June 18th. Only 300 pieces will be available, first come first served.
The company launched two Roboshops (toy vending machines) and a pop-up store in Australia last year, which proved a hit with local art toy fans. The first European store in London opened this January to the delight of local consumers.
The Beijing-based art toy brand has already expanded into 23 countries and regions, including the US, the UK, Canada, Singapore, South Korea, and Japan.
Through its unlimited charm and unique art toy culture, POP MART has reinvigorated the collectibles scene, captivating global consumers and winning countless fans.